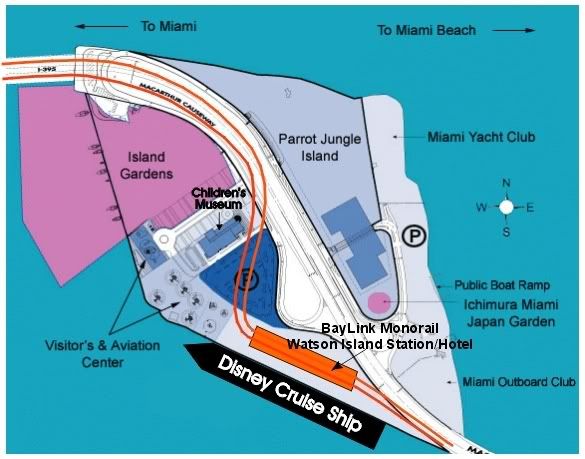 Disney announced yesterday that it is considering creating smaller theme parks and stand-alone hotels, retail, dining and entertainment centers. Well, does MVB have a deal for you! In exchange for sharing the cost of building, running, and maintaining a
monorail
connecting Miami with Miami Beach, the county will be happy to lease you public land in both cities to build two hotels, one at both ends of the run.
Plus, the Miami site will allow you exclusive rights to dock your cruise ships. With Miami becoming a port of call, you will be able to offer your passengers a day on trendy SoBe and a night at the opera, the ballet, or a symphony at our new half-billion-dollar performing arts center-- with an ease of transit between everything just like it is at Disney World.
Your proven monorail system will run at grade along MacArthur Causeway saving millions of dollars in construction costs. Rising on both ends, it will run along 5th Street and head north along the beach. On the Miami side, it will loop around the new Carnival Center for the Performing Arts and connect to MetroRail and the MetroMover.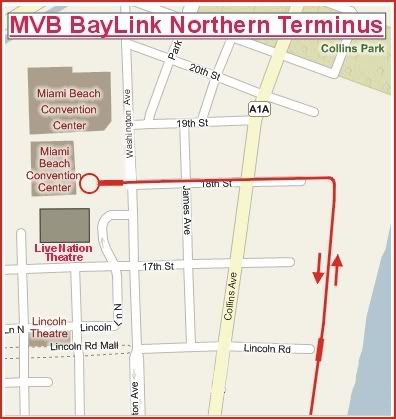 Who knows, by then we may even have a downtown baseball stadium where Disney guests from the hotels or the cruise ship can opt to take in a baseball game-- as well as catch a Miami Heat game or a concert at the American Airlines Arena. Miami is the only city serving cruise ship passengers that can offer this many choices.
So, little mouse dude, is this a great idea or what?